Learning outcomes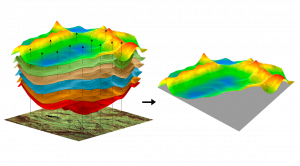 In this theme, students will learn how to analyse map data using different data types and methods to answer geographic questions. First, they will learn how to filter a data set using different types of queries to find just the data they need to answer a particular question. Then, simple yet powerful analysis methods that use vector data to find spatial relationships within and between data sets will be covered. Students will also learn about how to use model, a simple but powerful tool for building analysis flowcharts. Students will then learn how to find, understand, and use remotely sensed data such as satellite imagery, as a rich source of GIS data. Students will then learn how to analyse raster data. Finally, students will complete their own projects where they get to try out the new skills and tools they have learned about in this theme.
Each student will need a Windows computer with QGIS software installed.
Course Content
Filtering Data Using Queries
Vector analysis
Remote sensing as a GIS data source
Raster analysis
Project: Spatial Analysis
Course Delivery
The course is presented through lectures in videos followed by brief quizzes. Brief instructions will be provided to guide students through the practical hands-on sessions.
Assessments
The course is assessed through exercises and project reports that must be submitted on-line.
Intended audience : Anybody who works with spatial data.
Instructors : Prof Fethi Ahmed and his team